Aquarium Mural Painting
by Richard Ancheta - Montreal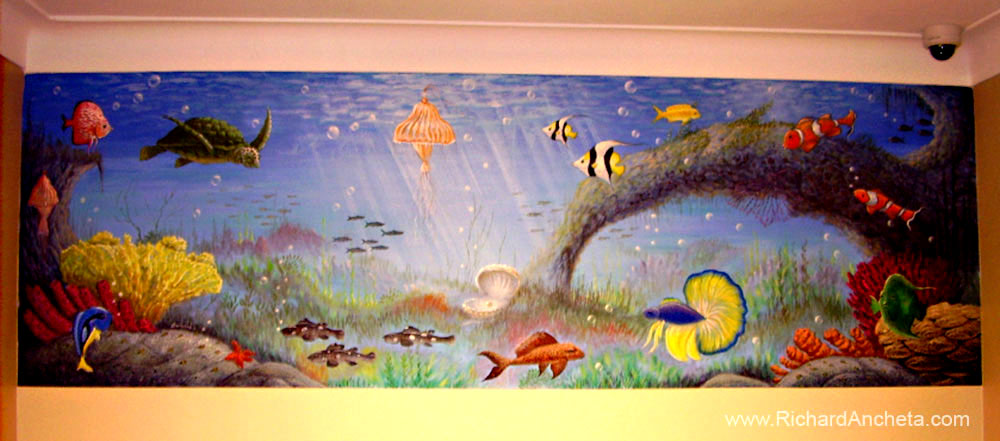 Aquarium art has the natural qualities of relaxation and comport to our minds, the underwater art is a serene beauty, a panorama of aquarium and the natural reefs are fascinating and enchanting.
Video panning of the aquarium mural painting - Montreal.
This mural painting is designed for the reception room of a beauty salon, best idea for its calm and entertaining freshness. The composition was derived from the scene of coral reefs and added with beautiful, decorated and colorful fishes like the clown fish, angel fish, beautiful betta fish, school fish, jelly fish, turtle and some marine corals.
Embed movie - Adobe Flash Player