Fantasy Art

Fantasy art is a genre of art that depicts magical or other supernatural themes, ideas, creatures or settings. While there is some overlap with science fiction, horror and other speculative fiction art, there are unique elements not generally found in other forms of speculative fiction art. Depictions of ancient myths and legends, as well as depictions of modern day fantasy in the form of divine interventions and other magical or supernatural forces, are very common elements, and help distinguish fantasy art from other forms. Dragons, wizards, fairies and other fantastical and mythical creatures are common features in fantasy art.

Fantasy art is strongly linked to fantasy fiction. Indeed fantasy art pieces are often intended to represent specific characters or scenes from works of fantasy literature.
Dragon Design

Dragons are legendary creatures, typically with serpentine or otherwise reptilian traits, that feature in the myths of worldwide cultures.

According to the Chinese zodiac my date of birth is represent by dragon and inspires me to design such colorful pieces. The blue is the dragon of happiness (the clown dragon), the golden is the dragon of wealth, the phoenix red dragon represent power and the green symbolized health - the poison dragon.
Ink Art

Illustrating an ink art is precise, drawing skills and application of technical drawing are necessary, after my rough drawings, I applied a thin outline using mapping pen, sometimes I use technical pen (pt.3 & 5) for every details and applied a thick and thin lines to increase volume. Some details needs to separate and by applying blocking, tone and textures will bring the artwork to life.
Vector Illustrations

Vector line art drawings is done in Adobe Illustrator, after the traditional line art drawings, it was scanned and enhance in Adobe Photoshop to define and sharpen to prepare for coloring. Adobe Illustrator is versatile in creating vector images that is perfect for printing and graphic designs. These illustrations are details for an Indian restaurant signboard.
Chakra - Digital Illustration

Computer illustration or digital illustration is the use of digital tools to produce images under the direct manipulation of the artist, usually through a pointing device such as a tablet or a mouse. It is distinguished from computer-generated art, which is produced by a computer using mathematical models created by the artist. It is also distinct from digital manipulation of photographs, in that it is an original construction "from scratch".

Chakra is a Sanskrit word that translates as "wheel" or "turning". Chakra is a concept referring to wheel-like vortices which, according to traditional Indian medicine, are believed to exist in the surface of the etheric double of man. The Chakras are said to be "force centers" or whorls of energy permeating, from a point on the physical body, the layers of the subtle bodies in an ever-increasing fan-shaped formation. Rotating vortices of subtle matte, they are considered the focal points for the reception and transmission of energies. Seven major chakras or energy centers (also understood as wheels of light ) are generally believed to exist, located within the subtle body.

It is typical for chakras to be depicted as either flower-like or wheel-like. In the former, a specific number of "petals" are shown around the perimeter of a circle. In the latter, a certain number of spokes divide the circle into segments that make the chakra resemble a wheel (or "chakra"). Each chakra possesses a specific number of segments or petals.

Chakras, as described above, are energy centers along the spine located at major branchings of the human nervous system, beginning at the base of the spinal column and moving upward to the top of the skull. Chakras are considered to be a point or nexus of biophysical energy or prana of the human body. Shumsky states that "prana is the basic component of your subtle body, your energy field, and the entire chakra system...the key to life and source of energy in the universe."
Hockey Bear

Hockey bear is cartoon archetypes character design with a cute appearance for a model of toy.

In cartooning, "archetypes" help us to communicate ideas about different types of characters. An archetype is a way to describe something universally accepted.

The archetype body for a cute character will be basically the same, even when the characters are different cute characters. This universal body shape often includes big heads, small bodies and arms, and legs.

Certain character types will be less similar between genders, but because the cute character takes its features from children's features, these characters are much more similar regardless of gender.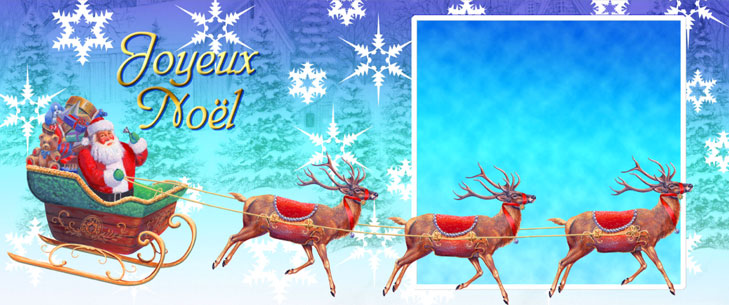 Candle Wrapper
A combination of traditional painting and digital illustration gives a majestic impression of design. Santa Claus in his sled and reindeers are watercolor painting, scanned and imported in Photoshop, with the advance technology of the program it enhances my theme and the holiday spirit of Christmas candle wrapper.
Book Cover Illustration

"Pommes de Lune" is book written by a boy name Zachary Bourget. The author wrote a compilation of prose and poetry and edited by Réal-Gabriel Bujold.

By illustrating the idea, I ask for a reference photo of the author and illustrate him with his kite flying towards the moon, a time the boy bite an apples and it shapes like a crescent moon and the boy said its "Pommes de Lune"! his book name after his prose.

To create an attracted look, I use the thirds composition of the panoramic view of ocean and the sky, a simple triangle composition telling and pointing its object and choose a sweet and vivid colors that harmonized the color saturation of the apples. The illustration was oil painted on canvas.