Portrait Sketches & Croquis
My goal in sketching is to make the clearest details I can in finalising the lines and the 3 dimensional approach by means of shading and shadowing.
Some grays I used to separate backgrounds for the subject model. My graphite drawings are varied in different kinds of strokes to thick and thin lines, cross hatching and blended tones, some of my lines drawing starts with grade 2B and increase the darkest to 8B.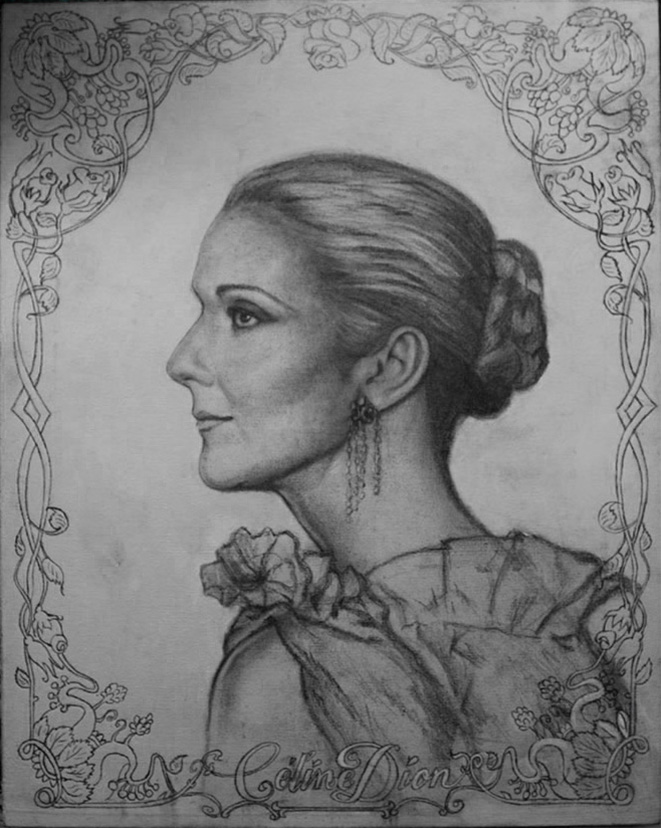 Portrait sketch with art noveau borders
This specialised art portrait sketch is designed with the "art nouveau borders", a style and technique by the famous artist Alphonse Mucha. The designs are created to add some decorative accents of rose vine designs. The decorative borders are classic, intricate and decorated.