Sign graphic design for cuisine.
The field as a whole is also often referred to as Visual Communication or Communication Design. Various methods are used to create and combine words, symbols, and images to create a visual representation of ideas and messages. A graphic designer may use a combination of typography, visual arts and page layout techniques to produce the final result.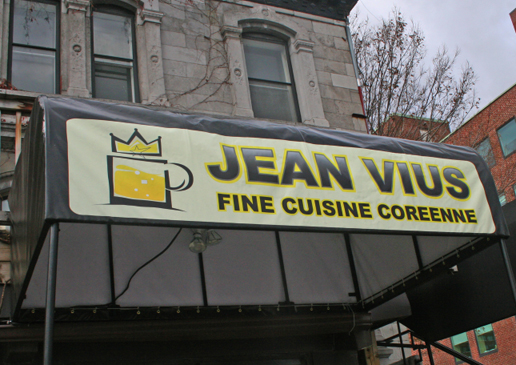 Canopy sign graphic design for cuisine.
Graphic design often refers to both the process (designing) by which the communication is created and the products (designs) which are generated.

Window Canopy graphic design for Garderie in Montreal.
These canopies are frequently used to enhance the shop window of a business or professionals office with logo designed with elegance, fabolous and distinction.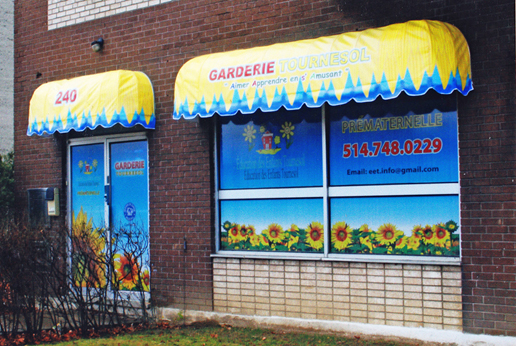 Window and door conopy design for garderie in Montreal.
Changing the façade with one way mirrored stickers and redecorating the appeal of the design with vibrant and saturated primary colors which are red, yellow and blue.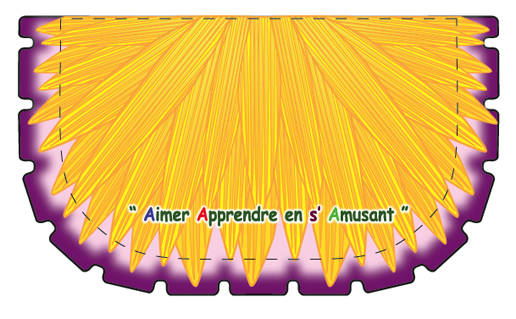 Canopy and graphic sign for outdoor design and advertising.
Door canopies gives an additional touch of elegance in any business corporate identity or residence personalizing the design.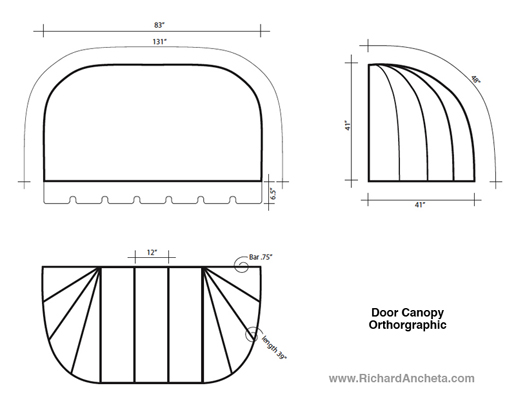 Door Canopy - Orthographic Design.
Drafting the design of this door canopy in orthographic are the pertinent precision of the bone structure.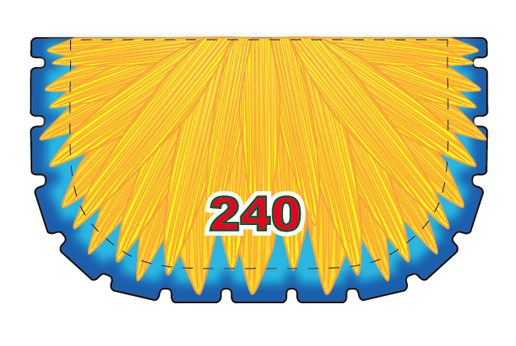 Canopy and graphic sign for outdoor design and advertising.
About Canopy:
A canopy is an overhead roof or else a structure over which a fabric or metal covering is attached, able to provide shade or shelter. A canopy can also be a tent, generally without a floor.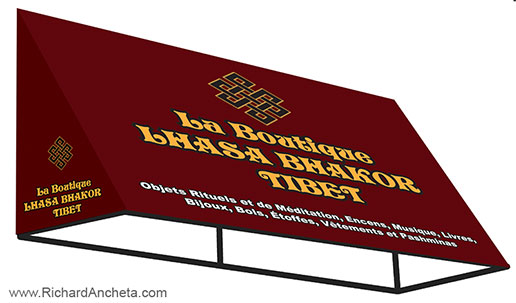 Fixed Triangle Awning and graphic sign - outdoor design and advertising .

Architectural canopies include projections giving protection from the weather, or merely decoration. Such canopies are supported by the building to which they are attached and often also by a ground mounting provided by not less than two stanchions, or upright support posts.

Canopies can also stand alone, such as a fabric covered gazebo or cabana. Fabric canopies can meet various design needs. Many modern fabrics are long-lasting, bright, easily cleaned, strong and flame-retardant. Modern frame materials offer high strength-to-weight ratios and corrosion resistance. The proper combination of these properties can result in safe, strong, economical and attractive products. Source: Wikipedia