Mural Painting on Process
This mural painting with the dimension of 13.5 x 7 ft. was design for mural decoration. This piece with masters figures of david and venus is a balancing composition.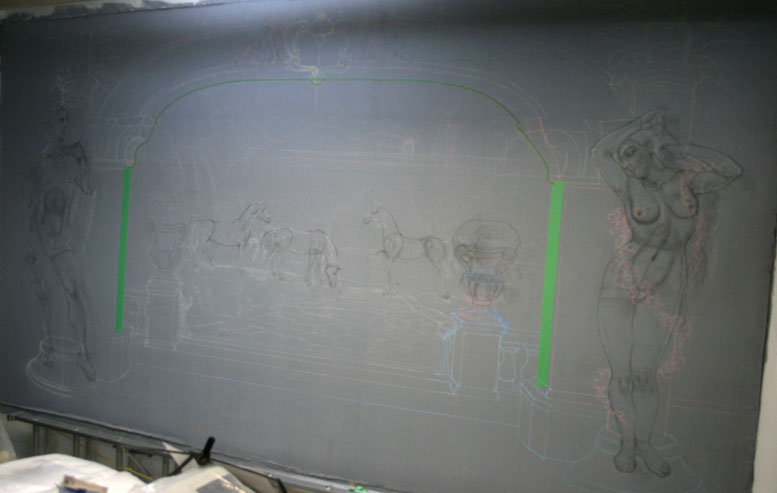 Day 1 and 2 - constructing the sketch and perspective.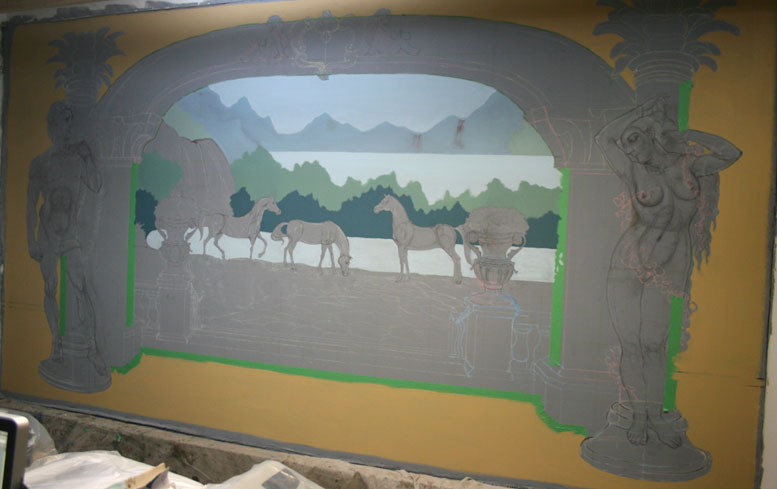 Day 3 - masking and applying base color.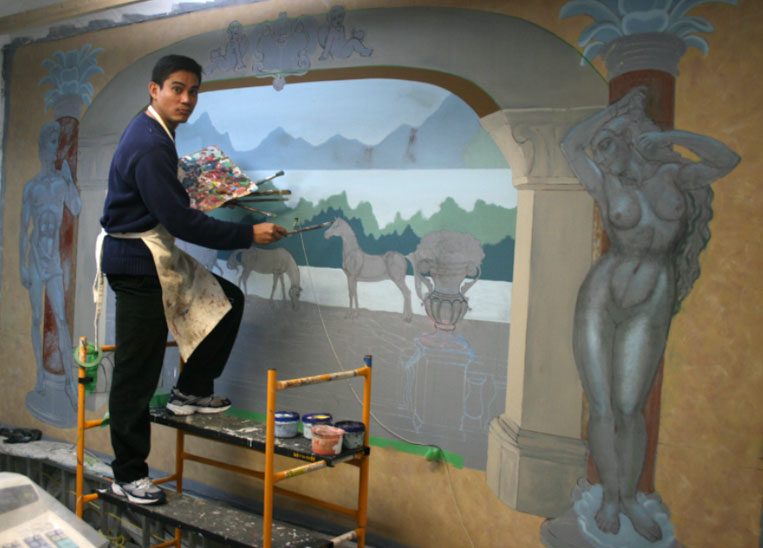 Day 4 - painting session.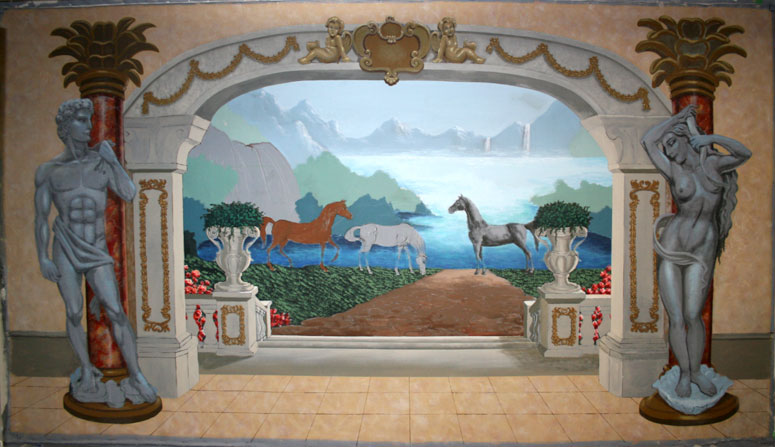 Day 10 - painting session.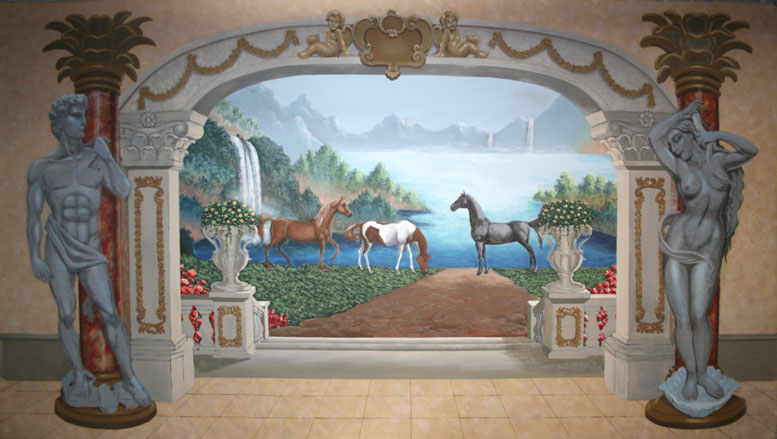 Day 16 - detailing session.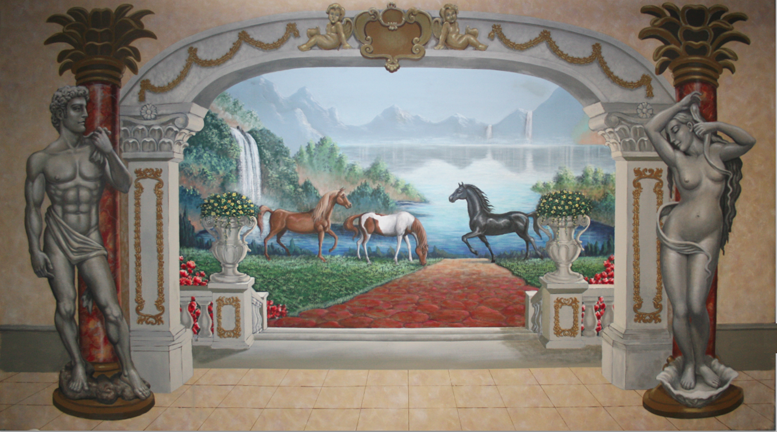 Finishing session.